Most frontend developers depend on an expert programmer to develop an API or a Content Management System for their website. Others can do so without writing a single line of code and even have time to go workout. How do they do it?
If you are one of those people who think that using WordPress is the best solution to develop a website and you spend your time updating plugins and customizing templates... this is not for you. Don't read any further.
But if you are a frontend developer using modern web development tools and you know what Jamstack means and enjoy using GraphQL but you don't like anything about the backend world, servers and infrastructure... keep reading.
This tool will help you become a web developer capable of tackling very complex tasks that you thought you were not able to solve before. Without learning anything new and saving a lot of time.
Frontend developers are responsible for many important tasks. You have to juggle with the design, user experience, performance optimization, interactions, animations and even the responsiveness of your web application.
You could say that you need to execute almost the entire development work of a web project.
Except for the backend.
The Backend is everything that those of us who work in the Frontend do not know how to do.
Have you ever searched YouTube or Stack Overflow for a tutorial on how to create your own API? Have you ever felt your head spinning with everything you need to learn about programming? What about scaling infrastructure? What about security issues? Can someone explain to me what this DevOps thing means?
You will need two lifetimes to learn everything you need to know.
If you are a good web developer, you will spend most of your day working on your customers' projects. Most likely, you'll have very little time left that you can devote to learning everything you need to program a backend.
The backend is the kryptonite of every frontend developer. It is the biggest obstacle that we all face before we become fully autonomous, agile and productive web developers.
In our team, we like to work less and earn more money. That's why we spend most of our time automating the most complex tasks.
A year ago, we started working on the design of a new tool to make it very easy to create the necessary backend development pieces for the content management of our customers' projects.
We have created an engine to quickly and easily generate an API with a configurable GraphQL schema and, on top of this, we have integrated a content management system (headless CMS).
Now, any of my teammates, even the least experienced, can prototype, test and deploy a GraphQL API without learning to program or write a single line of code. Just spend a few minutes defining the data model and you're done!
Our GraphQL server makes everything much easier. You don't have to start from scratch to define your model. We have already predefined the most important aspects such as the data types, queries and the filters you can apply.
We think we have designed the perfect solution for the world's laziest web developers. We like to do less work, make more money and have more time. Even to go workout.
Although this tool was designed for internal use only, we have recently made the decision to share it with the community. We are sure that it will help other web developers who share our same problems and frustrations.
We invite you to try our service for free and to collaborate in our Roadmap on which we are working to define the future functionalities to be developed.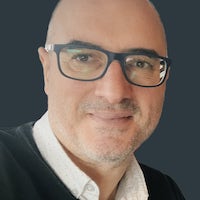 Juan Miguel Guerrero (Product Leader)
I've helped hundreds of companies and entrepreneurs
designing and developing their websites since 2000.